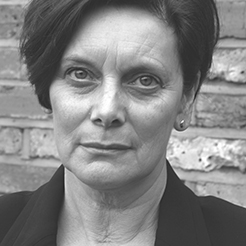 Clare Grist-Taylor
Commercial
Secretary to the board; member of the Commercial Committee.
I've been a trustee at the Museum since January 2014, and take pride in the contribution the board makes to the continuing development of such an important part of our industrial heritage. I joined the board because I'm passionate about the inspirational power of museums and the importance of the industrial past that has shaped the world we live in today. I also wanted to contribute to my local community in West London.
Professionally, I'm a publisher, and have particular experience of working in, and directing, small companies, which has stood me in good stead as a non-executive. I am interested in how organisations are managed and governed, and have undertaken of a range of board roles, including several years as Chair of Governors at a local primary school.
When my children were younger, our family spent many a happy hour at the Museum, and it's great to see how energetically and effectively the Museum is telling its story to a new generation of visitors and friends, while also retaining its prestige at the heart of steam engine conservation.
Our current board of trustees